Connect SimulArt to Shopify (optional)
SimulArt can connect and create custom items for Shopify stores thru their API. Customers can be redirected to SimulArt to create items or you can create items yourself to sell in your Shopify store. In order to get API credentials, you must first create a private app in your Shopify store control panel located at https://youraccount.myshopify.com/admin/apps/private/new. Make sure to give the app "Read and write" access to products, variants and collections.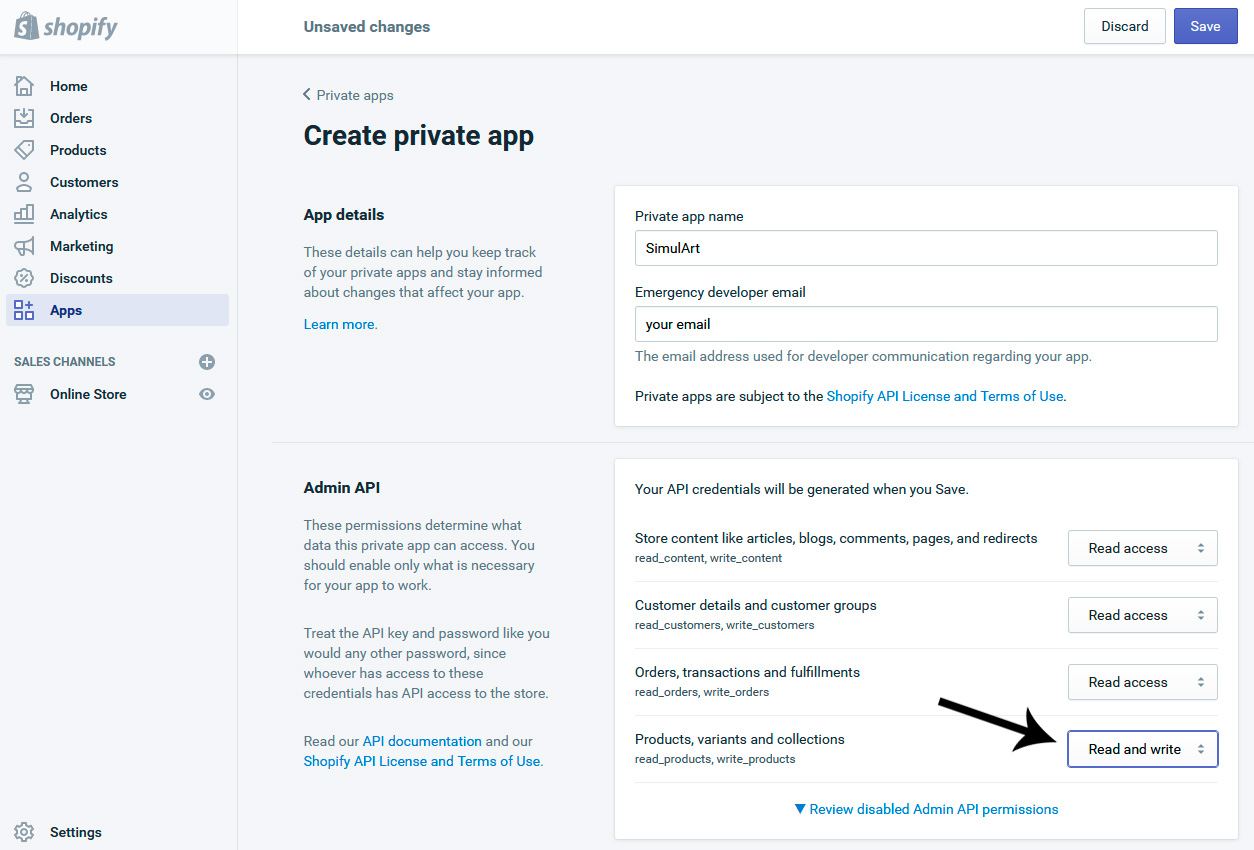 Go to "Web store" under the settings menu in your SimulArt account, activate Shopify and enter your Shopify API key and password.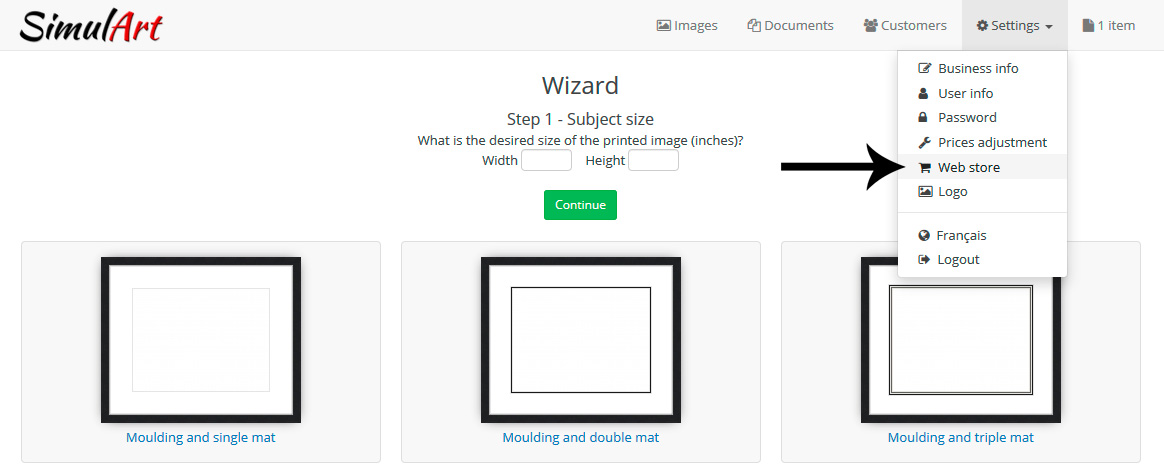 When correct Shopify API credentials are entered, clicking the SimulArt store "Add to cart" button creates new custom items in your Shopify store and redirects customers to Shopify for checkout.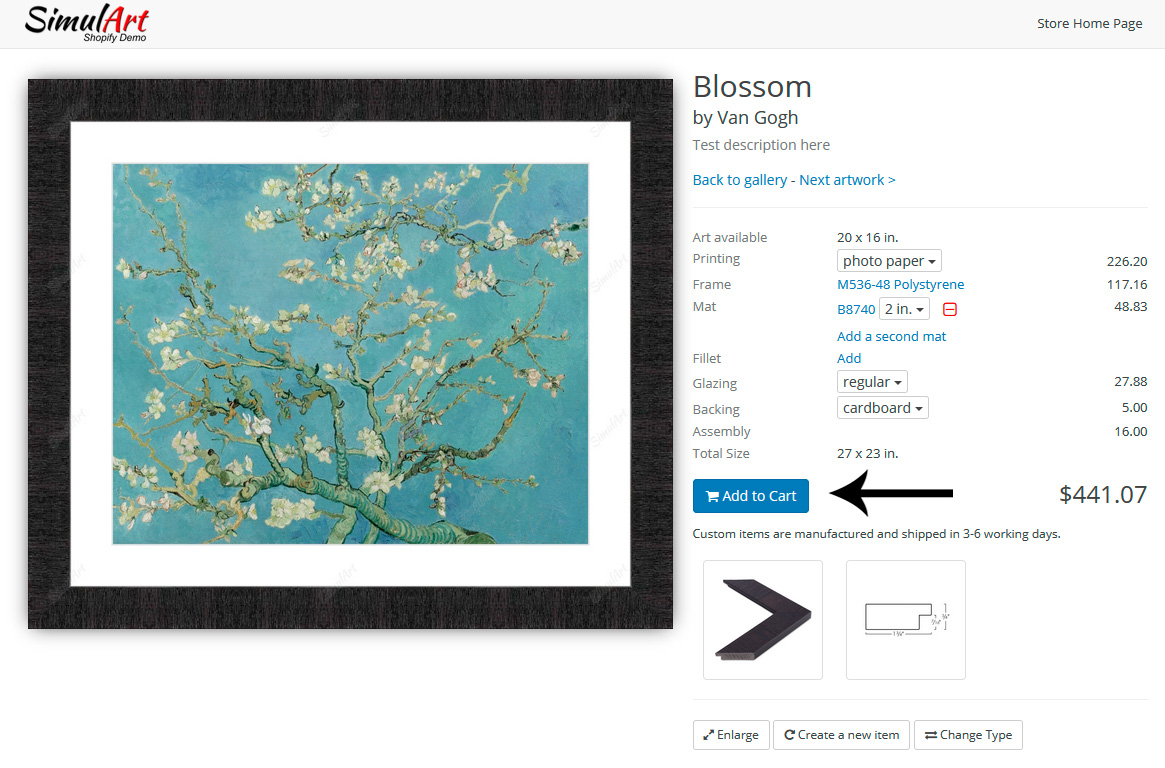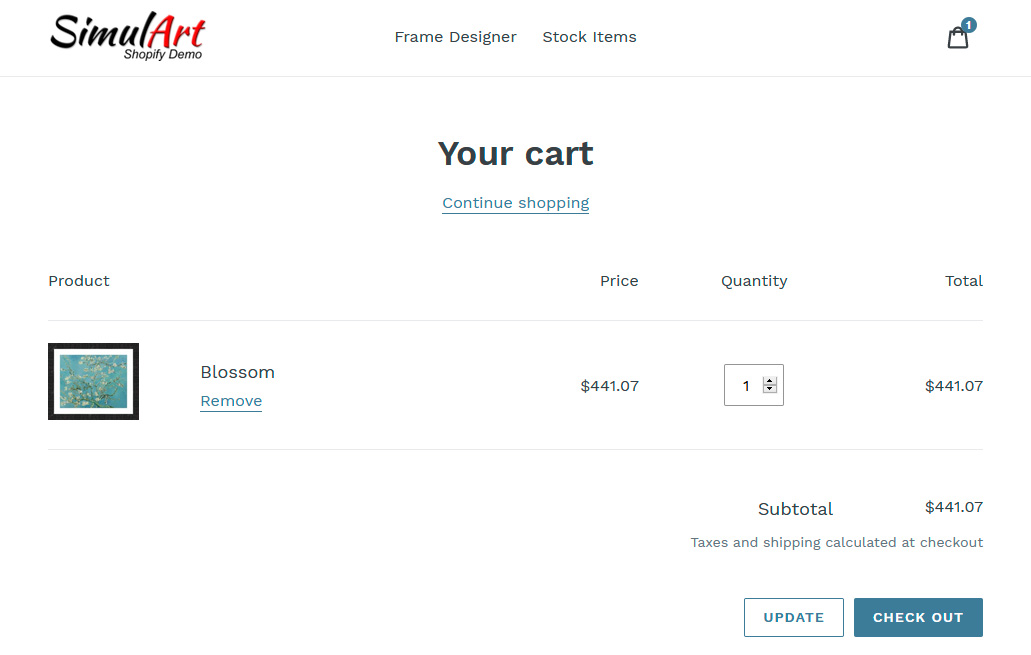 We suggest adding a "Frame Designer" link pointing to your SimulArt store in your Shopify menus and home page to allow your customers to design items in SimulArt and come back to your store when they are done. Custom domains and subdomains may be setup/used for better URL consistency.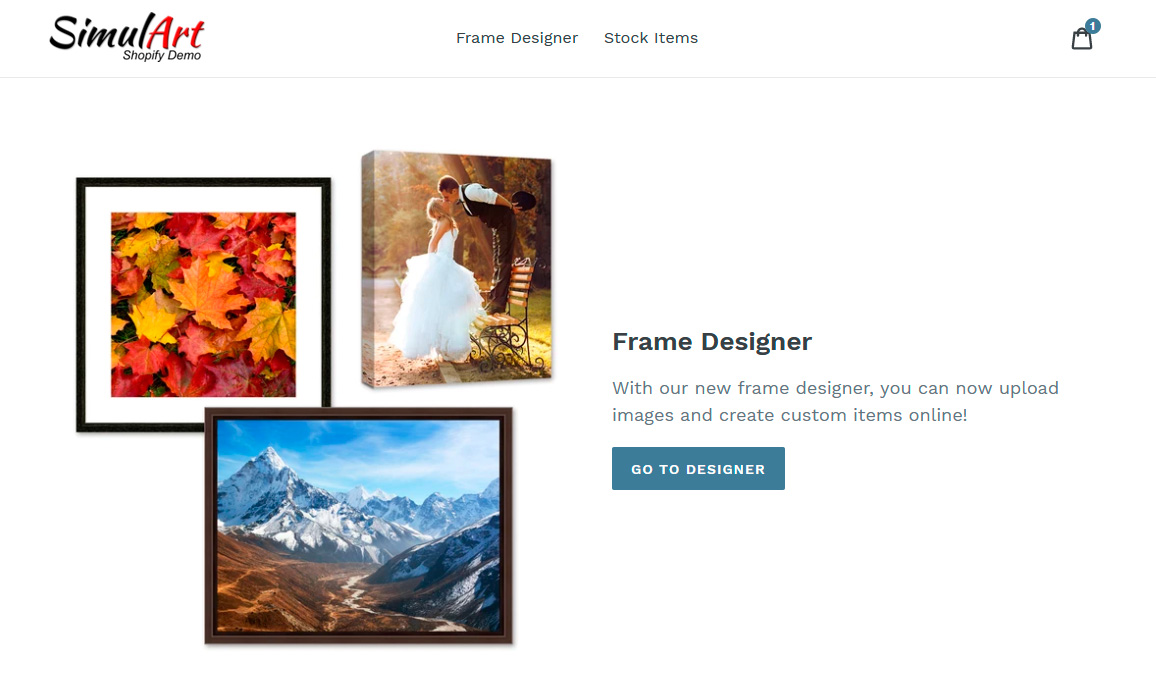 Important!Items created in Shopify are public and can be viewed by all. Custom items created by users with uploaded images are private and should be hidden, please take the necessary measures to remove them from your pages and search results.
Please also note that when checking out with Shopify, order details are not saved in SimulArt and PDF documents are not generated (invoices and work orders).

SHOPIFY DEMO STORE
Back