Item Sharing
Having an active web store gives you the opportunity to share items thru URLs or directly in Facebook. Once shared, items can be clicked on and purchased in your store. Start by creating an item in your admin and save it.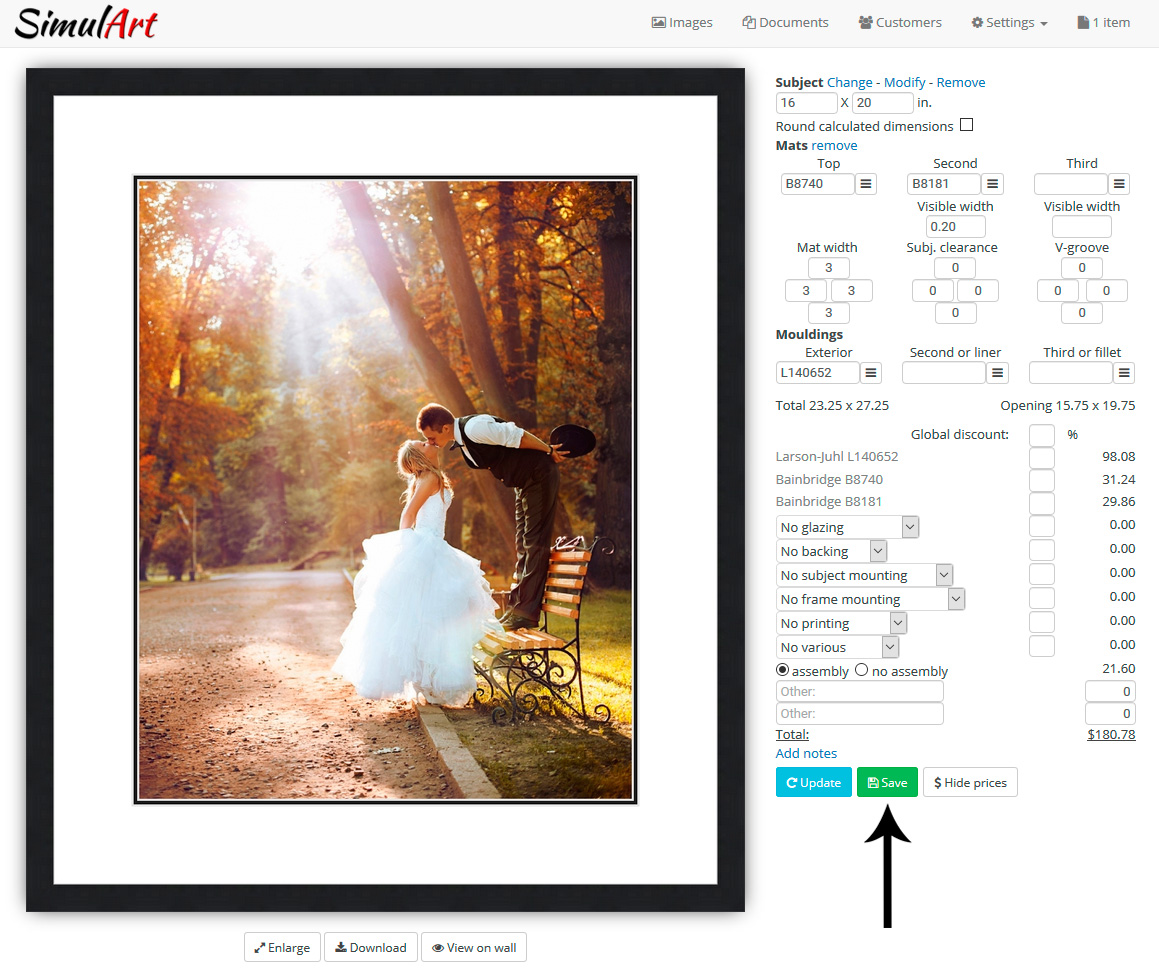 Locate the sharing buttons. Please note that the buttons are also displayed on posted orders and quotes.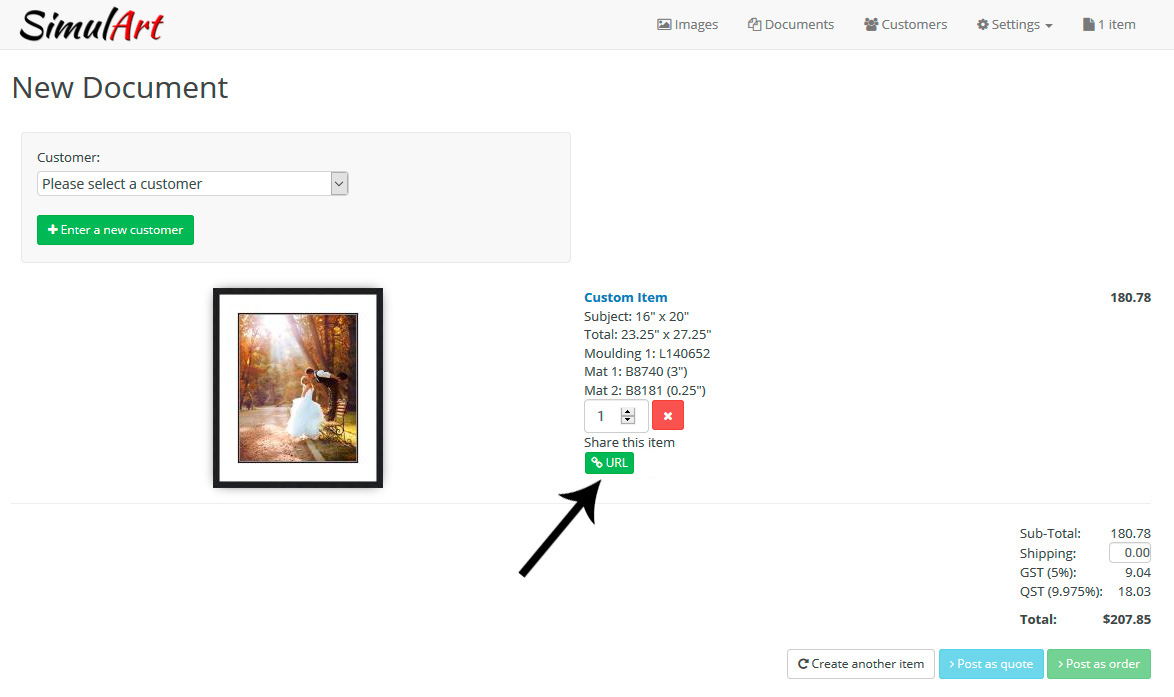 Click on the Facebook button to open the facebook sharing window with your item preloaded in it, ready to be posted.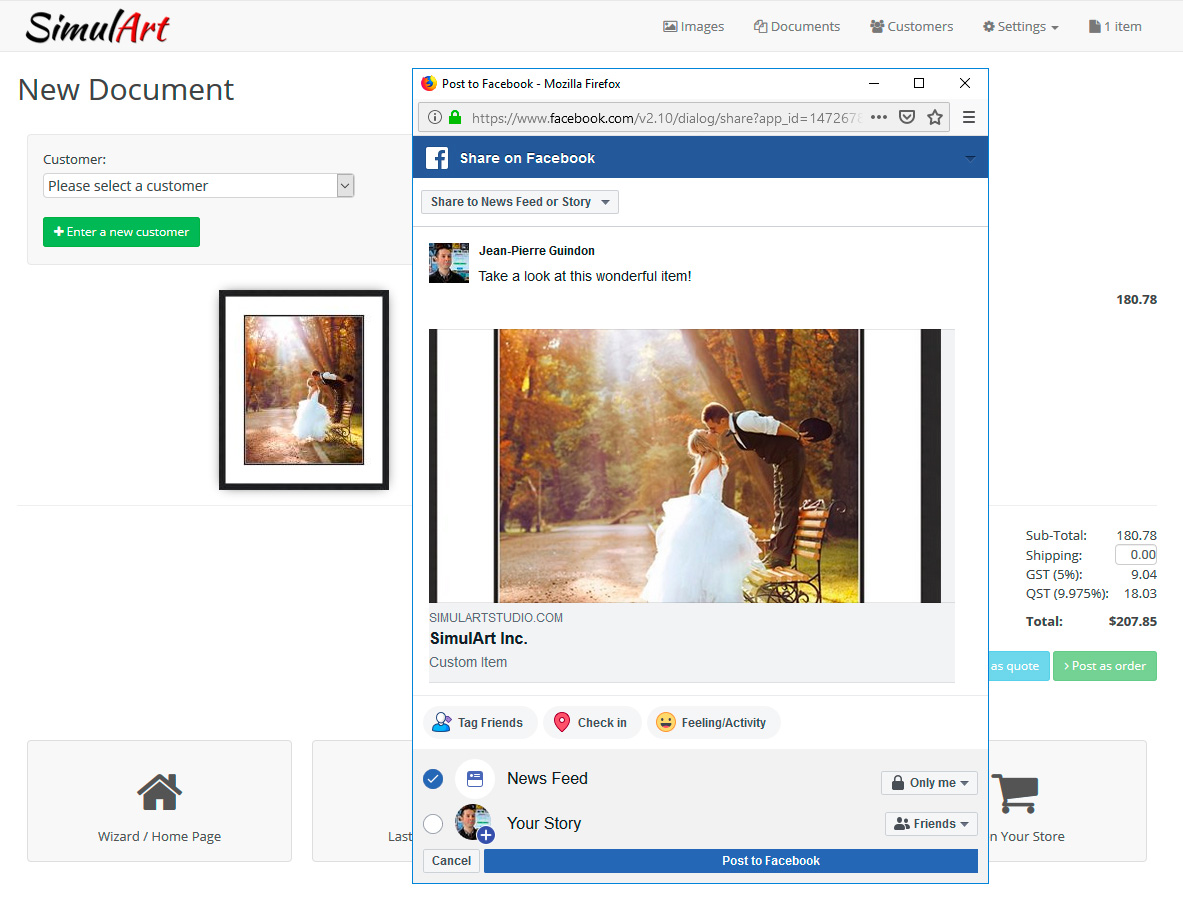 Click on the URL button to open a window with the URL to copy and share. You can share this URL in web sites, social networks, email messages, text messages, etc.

When clicked on, the link opens a special page in your store where customers can add the item to their cart and complete checkout.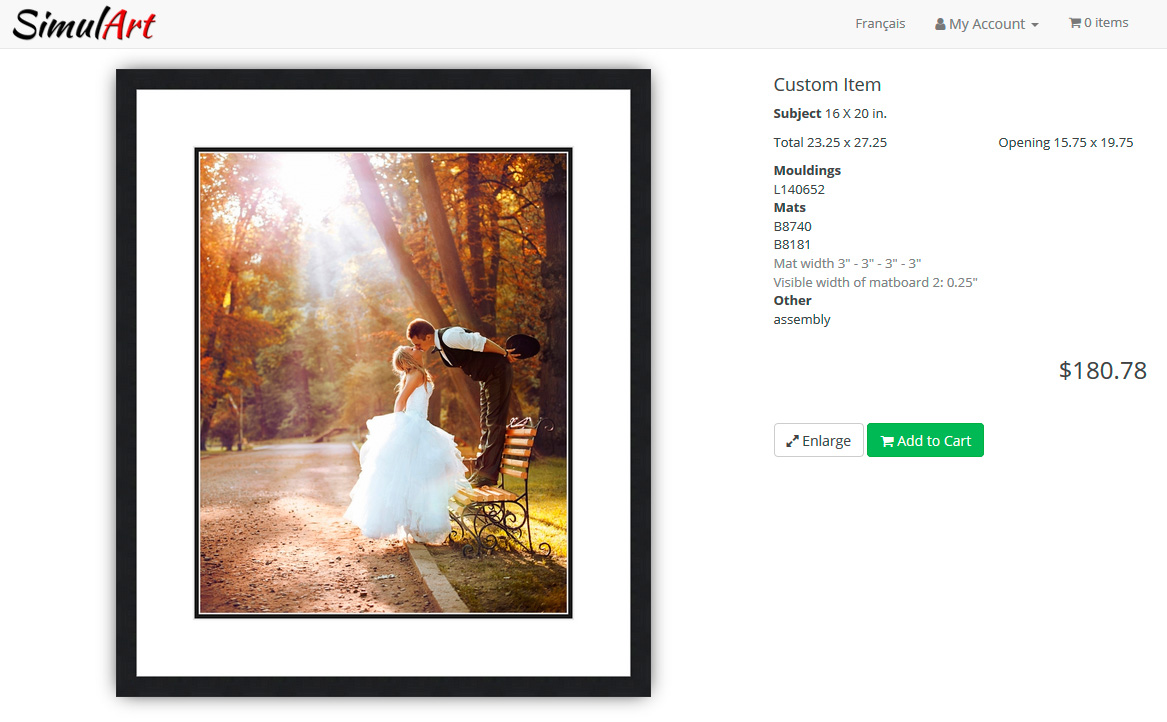 Back